AES specialises in carrying out demolition services for Sydney and NSW houses and commercial buildings that may contain asbestos, lead and other hazardous materials. Our certified team will handle all aspects of the removal process leaving the site and the neighbouring area free of asbestos. We know that the process of removing the material can be quite dangerous and, as specialists in asbestos removal, we take great care to ensure the safety of the people and the environment during our demolition jobs.
We offer demolition services in:
Sydney
Wollongong
Newcastle
Sutherland
Liverpool
Blue Mountains
Central Coast
and any of the other neighbouring towns
Our Clients
We take pride in working with both individuals and organisations and have managed a variety of projects with great success. The AES demolition services have been contracted by the NSW Public Works, NSW Department of Housing, and the Department of Premier & Cabinet, among others.
Residential House Demolition Services
Was your home or garage built using asbestos? Any Sydney house from before 1990 is likely to contain it, given the past popularity of this material in the Australian construction industry. But asbestos products are difficult to identify and dangerous to remove, which is why it's important to hire a professional who can properly handle them.
We can inspect the house and report on the existing asbestos so that you are fully aware of it prior to the demolition. We will then safely remove and dispose of it. Our demolition services are integrated with the asbestos removal and excavation services, covering all your needs and complying with the strictest safety regulations.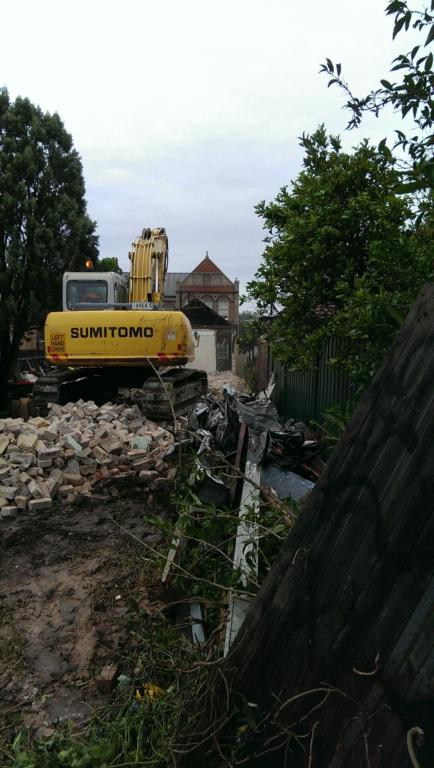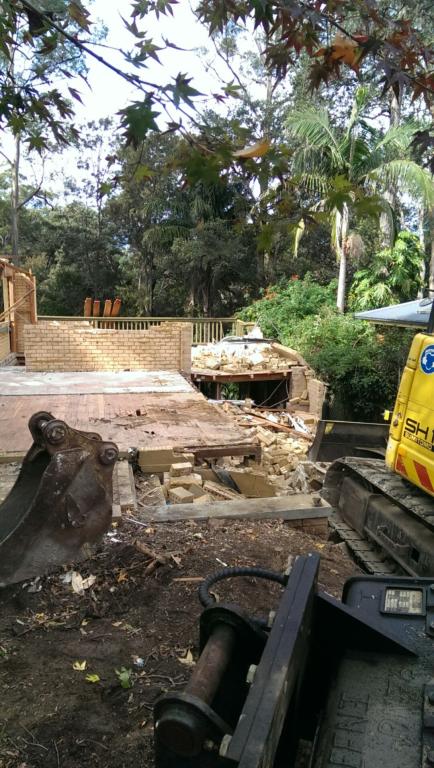 Demolition jobs may include:
houses
garages and sheds
swimming pools
landscaping
We take on demolition projects anywhere in the Sydney area. To request a quote, please contact us at info@aesaus.com.au or by phone at 1300 237 287.
Industrial and Commercial Demolition Services
Our projects include commercial buildings, warehouses, industrial sites, new construction demolition, etc. We use our expertise to identify and safely dispose of the asbestos hiding in the building, eliminating the health risks associated with it.
We will do a site inspection and provide a complete quote for your demolition job. Contact us now.
AES holds the following certifications:
Restricted Demolition Licence
Class A Asbestos Removal Licence (covering all types of asbestos)
Work Cover Accredited
$20 million Public Liability
ISO 14001 Environmental Management Services certification
ISO 9001 Quality Management Systems certification
AS/NZS 4801 Occupational Health & Safety certification