Absolute Environmental Services provides safe lead paint stripping and lead dust removal for households, commercial premises and industrial buildings in Sydney and across NSW. We are experienced in a wide range of projects.
Our lead dust removal processes are compliant with the industry's best work practices and our removal equipment is state-of-the-art, to ensure our removal works are safe and comprehensive. We specialise in non-abrasive lead paint removal processes, using a non-toxic chemical peel to limit the potential for damage to the environment.
Our process
Before the actual removal, we inspect the place to determine the extent of the job and test the air to measure the level of lead contamination.
The removal is carefully done to prevent the spread of the toxic material. Lead poses a risk if it gets in the air (as particles that can be inhaled), but also if deposited on soil or foopaths from where it could be carried into other houses or the nearby buildings.
Our process ensures the safe handling and disposal of the hazardous material. You will be issued a certificate from the Waste Transfer Station where the lead has been disposed of according to regulations. Air monitoring may be conducted both before and after the procedures.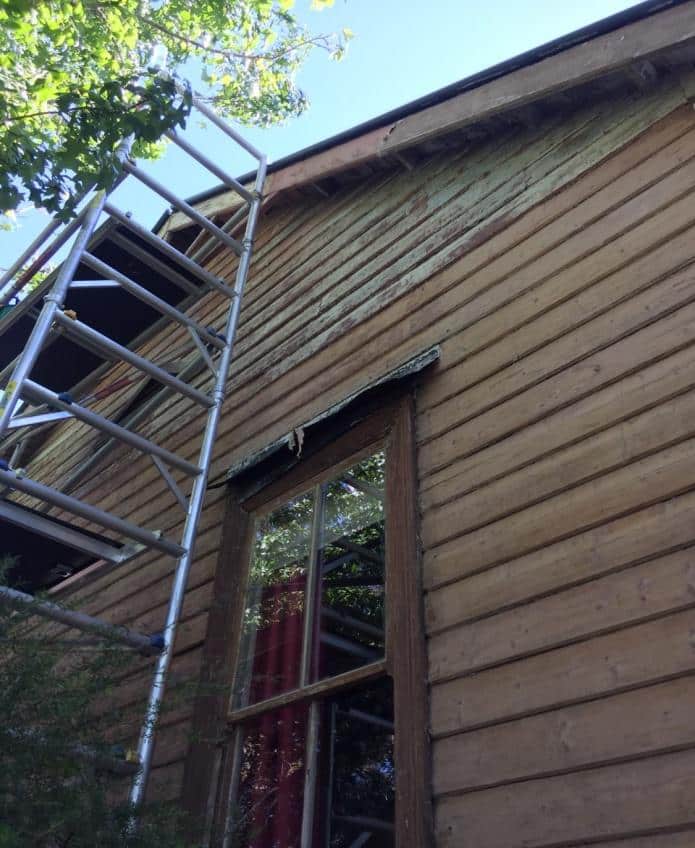 Does your ceiling contain lead dust?
While lead dust is usually formed when the old paint is flaking and peeling off the walls or doors, it can also accumulate in ceiling spaces or the soil. Even the lead paint stripping process, if not properly conducted, can result in lead dust contaminating the air. AES addresses all the sources of dust to reduce contamination.
If you're planning renovations that involve making holes in the ceiling or removing the paint coat, AES will help you prevent the lead dust from becoming airborne (and thus a health hazard).
If the lead dust in your ceiling is already leaking, our team will intervene to reduce the dust particles and bring the lead levels in the air to normal parameters.
Our Projects and Clients
Recent AES projects
Lead paint removal from tanks and silos at the Colgate-Palmolive manufacturing site in the Western Sydney suburb of Villawood (for Colgate-Palmolive)
Removal of lead containing dust from the building 13-31 Eveleigh St Redfern (for Neoscape)
Supervision of lead paint removal at Rainbow Street Public School Randwick (for Kane Constructions)
Removal of lead containing dust from a building car park at 53 Berry St North Sydney (for Christie)
Removal of lead containing dust, polychlorinated biphenyls and SMF from concourse building at the Flemington Railway Station in Homebush West (for Laing O'Rourke)