In addition to asbestos removal services, AES handles the removal of lead paint and lead dust from the older buildings and houses in Canberra. Our team will carry out the procedures required to alleviate the health risks associated with lead and to comply with the existing ACT regulations concerning houses painted before the 1980s.
Eliminating lead dust health risks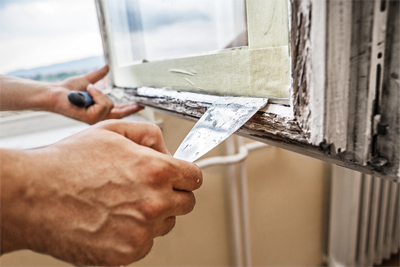 While lead is generally present in the white paint frequently used for houses before 1980 (on walls as well as interior doors and exterior surfaces), toxic dust particles can also accumulate in ceiling spaces or in the soil. AES will assist you if you are planning a renovation that will cause lead dust to leak from the ceiling or if you suspect that such a leaking is already happening.
Our lead paint removal techniques will reduce the airborne lead contamination and accelerate the achievement of clearance levels. The process is highly efficient, ensuring optimal time and cost.
Our projects
We provide lead paint and lead dust removal services for residences, commercial buildings and industrial sites in Canberra, Wollongong, Newcastle, Sydney and neighbouring towns.