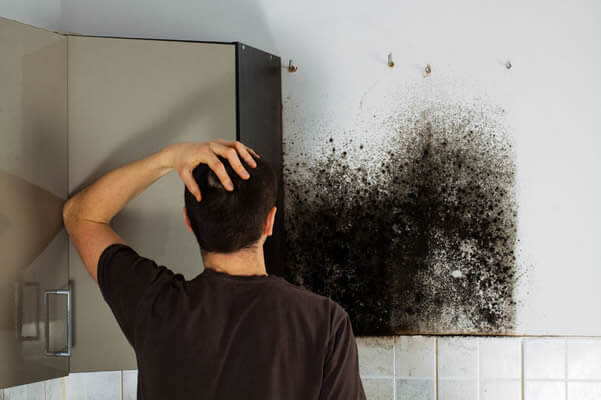 Mould Removal in Sydney and NSW
AES employs a simple four stage procedure to identify and remove moisture and mould from homes and commercial buildings.
The mould remediation process
Step 1. Inspection
Identifying the areas affected by mould
AES will conduct a thorough inspection of the home or building to determine and put into place a process to eliminate the root cause of the mould growth – water ingress problem from blocked or damaged drains and gutters, ineffective weather proofing, ground water from flooding, indoor condensation due to poor ventilation, and so on.
We use protimeter (moisture) readings, infrared imaging, temperature, humidity, and dew point readings, to assess indoor moisture levels and identify areas of concern.
We can take surface and air samples to identify mould types and spore counts if necessary.
We provide a written report detailing our findings and recommendations, including an itemised quotation.
Step 2. Drying
Once the root cause of mould growth has been eliminated, it is essential that the affected areas are dried to required levels, so that mould does not return.
Moisture affected and wet areas are dried using air movers, fans, or heaters.
Step 3. Mould Removal
Physical removal of the mould from the affected areas or items
We install containment around the mould affected area to prevent the contamination of adjacent clean areas during removal works.
We physically remove visible, accessible mould using mild and eco-safe cleaning products.
We remove and dispose of porous and semi-porous materials and items with major active mould growth – minor areas of mould contamination on porous materials may be cleaned successfully.
We HEPA vacuum adjacent areas to remove potential settled spores.
Step 4. Air Purification
We filter the air using an air scrubber (purifier) fitted with a High Efficiency Particulate Air (HEPA) filter.
AES has internationally recognised accreditation in the fields of water restoration and applied microbial restoration (mould remediation). AES specialists are certified by the Institute of Inspection Cleaning and Restoration Certification for Applied Microbial Remediation and Water Damage Restoration.
Our mould remediation services
AES can provide any/all the following services:
Detailed visual inspection and report
Safe, effective mould removal processes
Drying and dehumidification via air movers and dehumidifiers
Air purification via air scrubbers
Installation of moisture barriers
Assistance with installing or upgrading ventilation systems
In situ and remote contents cleaning
Mould sampling and analysis
Post remediation verification (PRV) – sampling to confirm that removal works have been successful
Recent mould remediation projects
AES has successfully completed hundreds of mould remediation projects, some of which are listed below:
Australian Technology Park Sydney Limited – removal of mould affected flooring, subfloor drying and mould removal in the subfloor of the IBC Kitchen
UGL Unipart Rail Services Pty Ltd – removal of active mould growth in electrical cabinets in train carriages at Auburn Maintenance Centre
Downer Group – Cardiff Maintenance Centre – mould remediation of new trains shipped from China, includes removing mould affected porous components, cleaning mould from non-porous components, drying and air scrubbing
St Leonards TAFE – mould remediation in in film Studio A, includes removing mould affected porous materials and items, cleaning mould from non-porous equipment and surfaces, drying and air scrubbing
Northern Beaches TAFE – removing mould affected porous materials and items, cleaning mould from non-porous equipment and surfaces, drying and air scrubbing in nominated offices and buildings
Parliament House Sydney – safe removal of mould from all surfaces in both chambers (LA and LC) and surrounding offices, committee, and meeting rooms
We provide mould removal in:
Sydney
Western Sydney
Central Coast
Upper North Shore
Lower North Shore
Northern Beaches
Parramatta
Sutherland
Blue Mountains
Liverpool
Wollongong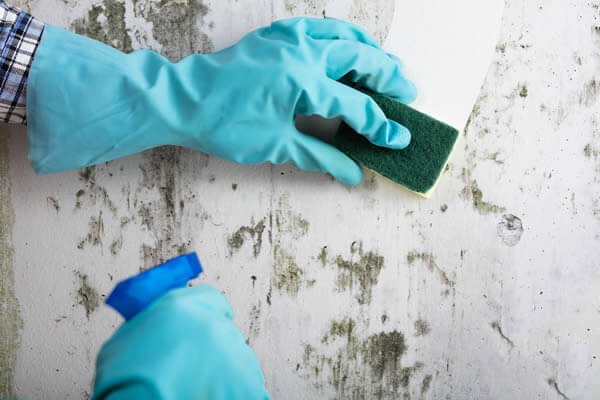 How much does mould removal cost?
The cost of the remediation services will vary depending on the size of the home or building, the degree of infestation, and the service required. Please get in touch with us for further details about our services and fees at info@aesaus.com.au or by phone at 1300 237 287 (1300 AES AUS).