AES offers integrated excavation and soil removal services for sites where asbestos may be present (given the past popularity of asbestos, this could include anything built in Sydney before 1990). We are a licensed contractor equipped to handle all the aspects of the removal process.
Is your excavation site contaminated by asbestos? AES will remove the hazards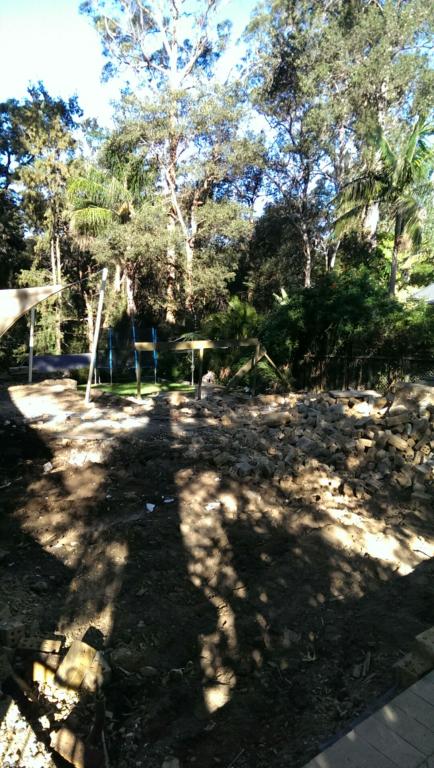 If an older building was demolished or renovated on the site or in its immediate proximity, there is an increased risk of asbestos contamination from asbestos products that may have not been disposed of in the proper manner.
Asbestos-containing materials may be buried in the ground, sometimes mixed with other waste. Fibro, asbestos roofing or fencing must be removed from the soil so the asbestos fibres don't become airborne and affect the health of the residents, eventually triggering mesothelioma or lung cancers.
AES is a company specialised in the safe removal of asbestos from excavation sites, alleviating the health risks. We use our expertise in projects ranging from excavation for construction and developments, extensions, renovations and pool excavations to civil engineering and earth moving.
Looking for a contractor outside Sydney? We service Sydney, Western Sydney, Northern Beaches, Newcastle, Wollongong, Sutherland, Liverpool, Blue Mountains, Central Coast…
Our clients in Sydney include:
NSW Public Works
NSW Department of Housing
Department of Premier & Cabinet
AES is a licensed and insured demolition and excavation contractor. AES holds a Class A Asbestos Removal Licence, which covers all types of asbestos, as well as a Restricted Demolition Licence. Contact us now at info@aesaus.com.au or 1300 237 287 for a quote on your excavation project.